Not that I'm speaking from experience or anything.
1. Be careful with color.
Most of my favorite clothing colors are fall–appropriate, especially shades of brown and anything navy blue. I especially gravitate toward those colors as I'm packing away my white jeans and pastel tops for next year.
These are all lightweight cotton in nice, fall shades:
2. Watch fabric weights.
You can totally do the sweater, scarf, or even sweater + scarf look if you are careful about which fabrics you're choosing. Don't go for the long–sleeved, cable knit option with a big, thick scarf; try something lighter but with the same look. Bonus: These lighter weights are often considerably less expensive than bundling–up gear.
For example, the Charley sweater from J. Crew Factory with a sheer, lightweight scarf from Forever 21: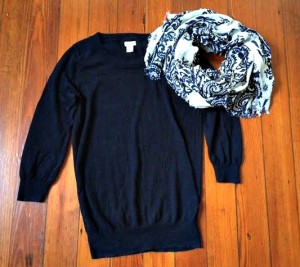 And here's a lightweight, short–sleeved navy jersey dress accessorized for fall:
Fabric weight is also something to consider when choosing outer layers. We've had a few days (okay, two) when the morning chill was just enough that I needed a light jacket on the way to work in the morning. Avoid anything with a Thinsulate layer. It's an amazing little bit of science that is just fabulous in a winter coat, but if you're going for the classic trench look while it's still pretty warm, Thinsulate is something to avoid.
The nice thing is that it's another example of how a less expensive option is actually the better choice. I have the J. Crew Factory trench, and it's just the right weight for between seasons.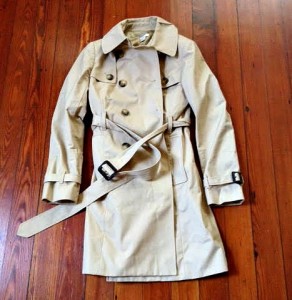 3. Think breeze.
I'm a big fan of layering in the fall, as sometimes the temperature can vary 20 degrees in the course of one day. One way to do this when it's still especially warm in the afternoon is to layer a solid tank or sleeveless top under a light cardigan. This is probably way TMI, but I'm able to stay much cooler with a little underarm circulation, if you catch my drift.
I find the J. Crew Factory Clare cardigan the perfect option for this look.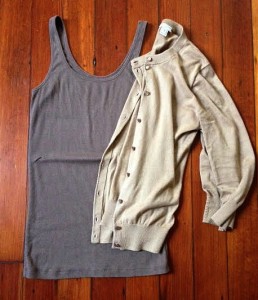 This look also works well with sleeveless maxi dresses.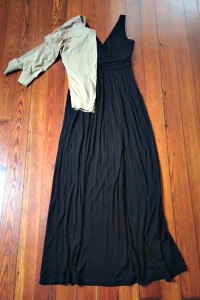 4. Hold off on the boots.
I know you're dying to wear them, but it's too soon. Try fall flats instead. With skirts or skinny jeans, shoes with a little breathing space can help keep you cool, especially because you lose a lot of your body heat through your feet.
I especially love ballet flats, loafers, and clog–esque shoes:

5. Think about your accessories.
Aside from scarves, most fall accessories will work in any temperature. I'm probably not telling you anything you don't already know, right?
A few favorite fall accessories of mine: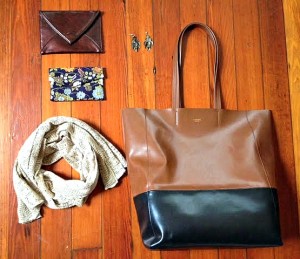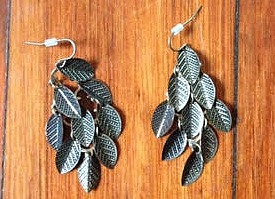 So ice that pumpkin spice latte and embrace fall, wherever you are!
PS: Scout's honor this post was in no way sponsored by J. Crew Factory. I just really love their tops! ; )