Popping in with a quick Natural Living for Normal People post! This is something you can do in minutes for just a few pennies.
Nothing gives me a feeling of accomplishment quite like a kitchen sink that's so shiny I can see my reflection in it. It certainly doesn't hurt that all I need are these two products: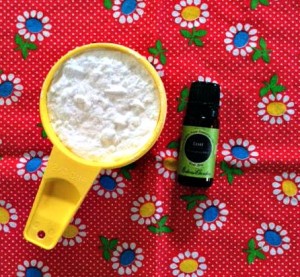 Add a few drops of lime essential oil to about a cup of baking soda.
Dump it into your sink.

If Scarface had a sink, amiright? I mean, he probably did have a sink. Moving on.
Dampen whatever you have on hand for scrubbing—a sponge, a cleaning brush, an old washcloth—and scrub for a minute or two.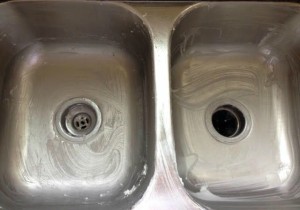 Rinse and smile. Over–achievers can dry everything with an old dish towel (but seriously, who dries a sink?)
Word to the wise: Depending on your sink, you may wish to test a small area to make sure your cleaning tool + the baking soda don't scratch the finish.
Enjoy!