I've been wanting to keep track of craft projects: completed, in progress, and the ones for which I have the supplies but have not yet started.
Enter my favorite store, aka Dollar Tree.
How cute is this? It's basically a cheap version of the blank Moleskine journal with kraft paper cover AND the added fun of embroidery.
I've been on a huge succulent kick lately–basic white woman, I know–so I rolled with it.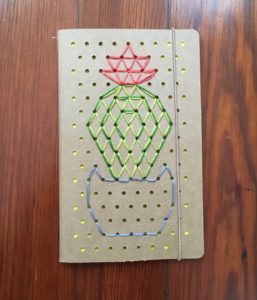 Off to create the actual lists! Happy weekend!