What is it about a new year that is so exciting, that feels so fresh and promising? I'm sure there are deep, philosophical answers to that question, but for me, it's the idea of a brand new planner, full of months and weeks just waiting to be thought out and spent wisely.
And decorated with stickers, of course.
I love how there's been this resurgence of using paper planners. When smartphones were first becoming the norm, I remember feeling as though I had to move over to keeping an electronic calendar, and I was so anxious. I know that works for some people—my husband is one of them—but I just never could get the hang of it and never felt as sure of what I had going on as I did when I recorded it in a paper planner.
Obviously, I'm loving the whole paper planner renaissance. Too strong a word? Probably. But it seems like planners are just getting larger and larger, and while I love all of the pretty stickers and washi tape, I know that the kind of planner that serves me best is something small, something I can throw in my diaper bag or purse and have with me when I need it. Plus, I spend most of my day with an infant, so it's not as though I can plan down to the minute anyway. Flexibility is the name of the game around here.
I've used the same planner from Dayspring for the last two years, and I love the size and shape of it. It's perfect for me because it has enough space for me to write what I need but it isn't cumbersome to take with me. I've also used these cute stickers just to spice things up a bit. There are a few planner features I'm not crazy about, such as a quote from an author I don't really care for and a page with "Steps to Salvation" that makes my eyes roll right into the back of my head (sorry!), so I've always doctored it up with these stickers from Rifle Paper Co., the same company who wallpapered heaven itself, I'm pretty sure.
Dayspring finally dressed up this little planner to make it cuter than it used to be, as you can see: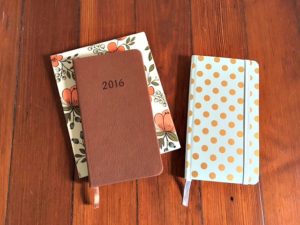 I couldn't wait for my tiny, simple planner to arrive, but I also found myself searching Etsy shops for planner accessories and looking longingly at Instagram accounts of people who use Erin Condren–type planners. I finally decided to take the best of both worlds and dress up my tiny, simple planner with some pretty stickers and washi tape.
Amazon, Etsy, and Michaels came through as always, as did my own craft supply stash.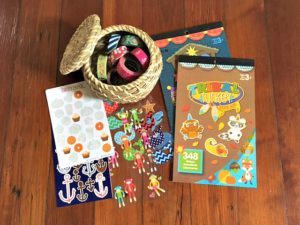 First, I flipped through and revised the pages Dayspring includes that I don't use / love so that they would fit my needs. The Rifle labels work beautifully for those.
I don't really use the monthly pages to record anything, just when I'm looking at big picture stuff, so those were easy to dress up.
You know how fun it is to decorate for the holidays? It's just as fun on paper!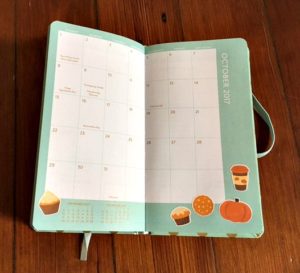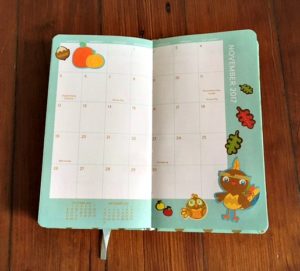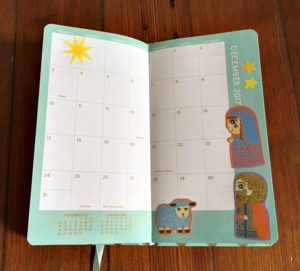 We're going to Disney World this year and on a Disney cruise early next year, so I ordered countdown stickers and added those.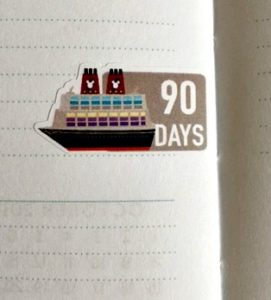 I love using notes pages and inside covers to keep track of regular schedules, like storytime at the library and my allergist's shot schedule (one of those is much more fun than the other; I'll let you guess which is which). I'm using the back cover as a reminder of my goals and word for 2017 (more on that later).
Now I feel like I have the simplicity that works best for me alongside the cuteness that adds to the fun of changing seasons and approaching holidays. And the act of moving out of one planner and into another was the perfect chance to reflect on the last year and realize how much I have to be thankful for from 2016.

The sticker marking the baby's first birthday, which feels like it's right around the corner. 
I'm nosy. Tell me your planner preferences! Are you tech savvy and all about the e–calendar? Do you relish the time decking out your gorgeous Day Designer? Do you have a mind like a steel trap and avoid records of any kind? Do share!
Interested in Etsy sticker shopping?
The Disney World countdown stickers are from KPL Plans, and the Disney Cruise countdown stickers are from Mila Print Shop (whose owner is taking a break right now).