There was a very cool program at the museum that involved local artists working with floral design. And there was champagne.
I've been reading Make It Happen by the ever–inspiring Lara Casey. Truth be told, I started reading my Kindle edition the day it came out and planned to join an online book club, but it's the kind of book that needs real time and effort from you if you're going to get everything you can out of it, and it wasn't a good time of year for me to focus as much as I needed to (excuses, excuses, I know).
BUT this time around I'm really getting into the nitty–gritty details and giving this book the kind of attention it deserves. I'll work on a real review for you guys, but go ahead and start reading if you haven't already. It's a good one.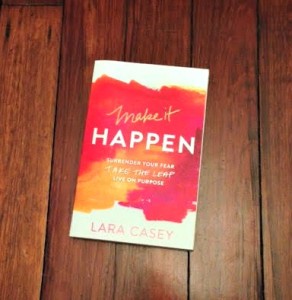 Also revisiting this childhood favorite. I actually hug this book occasionally while I'm reading it.
In the Big News section of this blog: We found a house! We close and move in next week. It has a very happy yellow front door and actual closet space and a kitchen with more than 2 drawers, so I think we'll be very happy together.
Packing. 'Nuff said.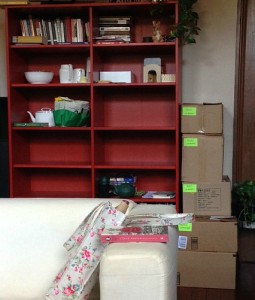 Kidding. Full blog post to follow.
Made eggplant parmesan last night. So easy, so delicious.
Only one session of EfM left. I'm sad for the summer break but overly ecstatic about moving on from the Old Testament to the New. Apologies to the Jewish branch of my family tree, but I need some hope and comfort.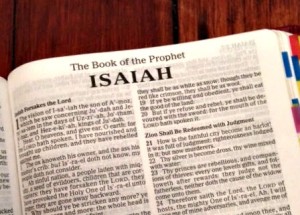 Shout–out to Isaiah for doing all you could to be uplifting.
How about you? How's life lately?