For the last three months, I've been participating in Project 333. You can read about my altered rules and my list of items here, and I have a halfway update with changes I made to my list here.
What I wore often, rarely, and not at all: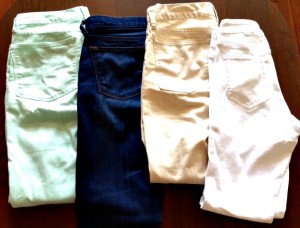 PANTS
often: mint jeans
rarely: blue jeans, khaki jeans
not at all: white jeans
SKIRTS
often: hot pink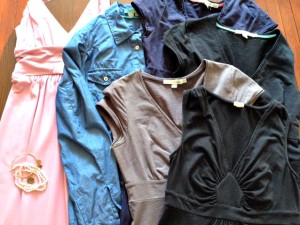 CASUAL DRESSES
often: 4 jersey
rarely: chambray
not at all: maxi
TOPS
often: chambray button–down
rarely: white button–down, chambray tunic, cream eyelet
not at all: red print tunic, blue print tunic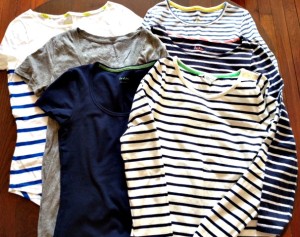 TEES
often: all : )
* I replaced the navy tee with my new Everlane tee, and I'm planning to do the same with the grey v–neck with Everlane's slate color.
TANKS
rarely: striped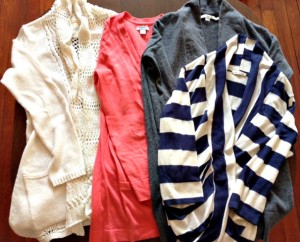 CARDIGANS
rarely: all (it's hot, y'all)
1 green cargo vest: I only wore this once, but I figured this would happen.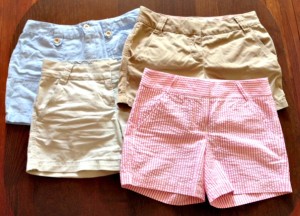 SHORTS
often: all
How I cheated
I guess *technically* these are instances of cheating, but given that I didn't wear 4 of my 33 items, I'm not being too hard on myself.
There were two items I didn't include on my list but ended up wearing once school started, namely this navy print skirt from my spring capsule and a black maxi dress.
The skirt is from Cath Kidston, and it's an English country house print. My AP literature students told me it reminded them of Howards End, which pretty much made my week. ; )
And the thrifted oxford I switched in?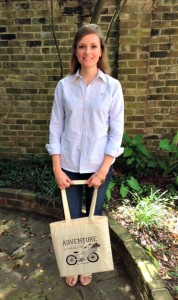 I didn't actually switch it. It just sort of showed up in my closet without replacing anything. Oops.
What I gained
My shopping habits continue to change as a result of Project 333. I'm so much more selective with my purchases now. If it doesn't fit exactly how I want it to, if it isn't exactly the color or silhouette I want, if it's not well–made and comfortable, it doesn't have a place in my closet.
I think we allow ourselves to settle for clothing that isn't right because we're fed so much advertising, promised so many deals, emailed so many coupon codes. We're convinced we "need" things we don't really need. We purchase these things to feel as though our wardrobes are complete, but we only feel that way until we see that next "needed" item. Project 333 has helped me rethink this false notion of a complete wardrobe.
Tomorrow, I'll be posting my list of 33 items for October / November / December.
How about you? How were July, August, and September for you and your list of 33?